Poor old Germany - too big for Europe, too small for the world?
We are pleased to announce that the German Symposium 2016 will take place at the London School of Economics and Political Science between the 29th of February – 4th of March 2016. As a guiding question, we chose Henry Kissinger's famous quote: 'Poor old Germany – too big for Europe, too small for the world?'.
********************************  Ticket Information  ********************************
All events will be free with no ticket or pre-registration required (EXCEPT FOR THE EVENT WITH FINANCE MINISTER SCHÄUBLE). Entry is on a first come, first served basis. Capacity is limited. So please make sure you arrive early. Doors will open 30 minutes before the event starts. Further information on the location of the venue can be found at the end of this page.  
The event with Mr. Schäuble on Thursday, 3rd of March, 5.30 PM will be open to all current LSE staff and students but a ticket is required. LSE students and LSE staff can request one ticket via the online ticket request form which will be live on this listing from around 6pm on Wednesday 24 February until at least 12noon on Thursday 25 February. Please make sure, you use your LSE email address. You can find more information on http://www.lse.ac.uk/publicEvents/events/2016/03/20160303t1730vLSE.aspx. For any queries please email Mara Benz: M.benz1@lse.ac.uk
MONDAY, 29TH FEBURARY
Welfare states and freedom of movement in Europe
Peter Ammon (Introduction) is the Ambassador of the Federal Republic of Germany to the United Kingdom. Prior to that he served as an Ambassador to the USA. He is a supporter of free trade and as Director General for Economics at the German Foreign Office from 2001 to 2007, he helped prepare the G8 world economic summits for German chancellors Gerhard Schröder and Angela Merkel.
Olaf Scholz is a German politician of the Social Democratic Party of Germany, has been Mayor of Hamburg since March 2011 and delegate of Germany for cultural affairs under the Treaty on Franco-German Co-operation since January 2015. From May to October 2001 he was Minister of the Interior (Innensenator) of the Free and Hanseatic City of Hamburg and from 2002 to 2004 he was general secretary of the SPD. In 2005 Scholz was elected a member of the sixteenth Bundestag, and succeeded Franz Müntefering as Minister of Labour and Social Affairs, when the latter left office in 2007.
Language: English
Location: The Box (Tower 3; 5th Floor)
Germany's media in the refugee crisis - Responsible or biased reporting?
Peter Frey is a German journalist and serves as the editor in chief of the ZDF since April 2010. From 1998 until 2001 he led the editorial department for foreign affairs and moderated the "Auslandsjournal", the ZDF special broadcast regarding the Kosovo war, as well as "ZDFroyal". In addition, he developed the daily broadcasted "heute – in Europa". From 2001 until 2010 Peter Frey led the ZDF's main studio in Berlin where he moderated several special broadcasts including the death of pope Johannes Paul II, the 2005 election of pope Benedikt XVI, as well as the nine hour long broadcast in relation to the 2008 elections of Barack Obama.
Language: English
Location: The Box (Tower 3; 5th Floor)
Capitalism in the 21st century - Where it went wrong and what we can learn from it
Rainer Brüderle is a German politician and member of the Free Democratic Party (FDP). He served as Minister of Economics and Transport of Rhineland-Palatinate from 1987–1998. In 2009, he was appointed Federal Minister of Economics and Technology in the second Merkel cabinet. Brüderle resigned as Federal Minister for Economics and Technology in May 2011. He holds a Diploma in Economics from the University of Mainz.
Gerald Hörhan is an Austrian investor, author, and manager of the Viennese investment company Pallas Capital Holding. He is best known for his controversial theses regarding personal asset planning and his critique of the European Union. Among his best known works are the books "Investment Punk: Warum ihr schuftet und wir reich werden", as well as "Gegengift – Europa stiehlt euch die Zukunft. Wie ihr euch wehrt". He studied in Harvard and worked as investment banker for JPMorgan Chase & Co in New York and as a consultant for McKinsey & Co in Frankfurt.
Marcus Theurer (Chair) reports for the German daily Frankfurter Allgemeine Zeitung (FAZ) from London since the beginning of 2009. Prior to the London office of FAZ Marcus worked as a reporter in Munich, at the Frankfurt news desk of the paper and for the Business newswire Dow Jones. He holds an economics degree from University of Cologne.
Language: German
Location: The Box (Tower 3; 5th Floor)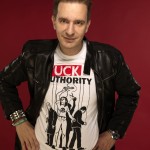 Tuesday, 1st March
4th Industrial Revolution - Threats and opportunities
Philipp Rösler is a German politician who was the Federal Minister of Economics and Technology and the Vice Chancellor of Germany from 2011 to 2013. He was also Chairman of the liberal Free Democratic Party (FDP) from 2011 to 2013. Following the 2013 federal election in which the FDP left the Bundestag, Rösler announced his resignation from the chairmanship. In January 2014 Philipp Rösler became Member of the Managing Board of the World Economic Forum. Born in Vietnam, Rösler was also the first cabinet minister of Asian background in Germany.
Roland Koch is a German jurist and former conservative politician. He was Minister-President of Hesse from 7 April 1999, immediately becoming President of the Bundesrat, completing the term begun by his predecessor as Minister President, Hans Eichel, until his resignation on 31 August 2010. In October 2010, he was also announced as designated chief executive officer of Bilfinger Berger, Germany's second-largest builder.
Margret Suckale is a member of the board of BASF SE. Before that, she was responsible for the Human Resources department at Deutsche Bahn AG. She was an executive at Mobil Oil, also working in the HR sector. She became Global Head of Human Resources at BASF SE in July, 2009 and was appointed to the Executive Board of BASF SE in 2011. As Industrial Relations Director and Site Director of Ludwigshafen she is currently globally responsible for Human Resources, Engineering & Maintenance, Environment, Health & Safety and Verbund Site Management Europe.
Nina Trentmann (chair) is a reporter with German newspaper "Die Welt", covering business, finance and politics. Currently, she focuses on business and finance in the United Kingdom. Before that, she reported on China; the rise of China; international companies and their performance in China and Chinese companies expanding abroad. In addition,  she covered business in Asia, the US and the UK; Social Media; future technologies and their impact on development.
Language: English
Location: The Box (Tower 3; 5th Floor)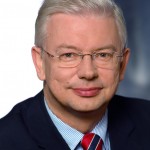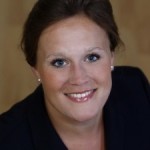 Europe as a Global Player
Jürgen Trittin is a Member of Parliament for the German Green Party. He was Federal Minister for the Environment, Nature Conservation and Nuclear Safety from 1998 to 2005. Before his political career he studied social economy at the University of Göttingen and worked as a PR Spokesperson and journalist.
Eva Ladipo is an author and journalist based in London. She received her undergraduate degree in Social and Political Sciene at Cambridge University and went on to write her PhD thesis about the Russian tax system. She started as a journalist with the Frankfurter Allgemeine Zeitung and has since been working as a correspondent or editor for Financial Times Deutschland, Vanity Fair and the British FT. She currently writes for German daily Die Welt. Her first novel "Wende" was published last autumn. It is a political thriller based on the German Energiewende – a policy which is rightfully considered the legacy of Jürgen Trittin's party Die Grünen.
Language: English
Location: The Box (Tower 3; 5th Floor)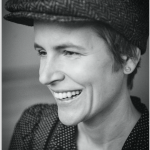 Germany's technology sector - Finding its competitive edge
Andreas Dengel is a member of the Management Board as well as Scientific Director at the German Research Center for Artificial Intelligence (DFKI GmbH) in Kaiserslautern where he is leading the Knowledge Management research department. In 1993 he was appointed Professor at the Computer Science Department of the University of Kaiserslautern where he holds the chair "Knowledge-Based Systems". Since 2009 he is also Professor (Kyakuin) at the Department of Computer Science and Intelligent Systems, Graduate School of Engineering, at Osaka Prefecture University.
Frank Schmiechen is the current editor-in-chief of "Gründerszene" and was the former deputy editor-in-chief of the renown "Die Welt" and "Welt am Sonntag", two of the most distinguished German newspapers. With a wealth of experience in journalism, Schmiechen has established himself as an incredibly experienced professional in the press and media industries.
Language: English
Location: The Box (Tower 3; 5th Floor)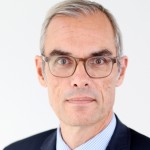 Germany - too strange for Europe?
Django Asül is a Turkish-German cabaret artist and actor renown for his sharp-witted comedy sketches on German political issues. Perhaps most notable for his satirical take on Turkish communities in Germany and Bayern, he continues to push forward political comedy both on stage and on camera, taking audiences from his works in "Paradigma" to "Fragil".
Language: German
Location: The Box (Tower 3; 5th floor)
WEDNESDAY, 2ND OF MARCH
European/ American relations - Obsolete tradition or indisputable necessity?
Ralf Stegner is a German politician and functions as the vice chairman of the Social Democratic Party (SPD) since 2014. In addition to his degree in Political Science, History and German from Freiburg (1980-7), he earned a Masters of Public Administration from the Kennedy School of Government at Harvard University (1987-9) and a doctor degree from the University of Hamburg (1992). He is member of the Landtag of Schleswig-Holstein, Chairman of its parliamentary group, and also Chairman of the Schleswig-Holstein-SPD.
Gerlinde Groitl (chair) serves as Assistant Professor of International and Transatlantic Relations at the University of Regensburg. She spends January to March 2016 as a visiting fellow at LSE IDEAS in London. From October to December 2015 she was based as a visiting scholar at the Johns Hopkins University's Center for Transatlantic Relations in Washington, DC. Her main interests are US, German and European foreign and security policy, transatlantic relations, Western intervention policy and global power shifts. Dr. Groitl has received several awards and grants for her work.
Language: German
Location: The Box (Tower 3; 5th Floor)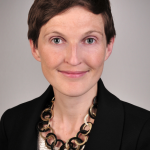 Minimum wage and quota for women - Is Germany's labour market too influenced by social policies?
Katarina Barley is a German lawyer, politician and member of the 18th German Bundestag. Holding a doctoral degree in law and having worked as a lawyer, Barley later pursued a political career with the SPD (Social Democratic Party). In December 2015, she was elected the General Secretary of the party. Currently representing the constituency of Trier, she also sits on the parliamentary body in charge of appointing judges to the highest German courts. Recently, this included the Federal Court of Justice and the Federal Administrative Court.
Klaus Ernst has been a left-wing German politician for 'Die Linke' in the Bundestag since 2005, and as of 2010 has been co-chairing the party with Gesine Lötzsch. Having initially founded the "Labour and Social Justice – The Electoral Alternative" Party in 2005 as a disenchantment with the then prevailing Red-Green coalition government, the party was eventually absolved in the formation of 'Die Linke' in 2007. Ernst is also an avid member of IG Metall, the German Metalworkers Union, of which he has been an active member in since 1972.
Jörn-Steffen Pischke (Chair) is an Economics professor at the London School of Economics and senior research associate at the Centre for Economic Performance. His fields of study revolve mainly around Labour Economics and Econometrics. After studying at the University of Konstanz in Germany, the State University of New York in Binghamton and Princeton University, Pischke later went to work as an associate Professor at MIT before coming to the LSE.
Language: German
Location: The Box (Tower 3, 5th floor)
Digitization of the Banking Industry
Urs Rohner is the Chairman of the Board of Directors of Credit Suisse Group AG and chairs the Chairman's and Governance Committee. Before his appointment to Chairman, Urs Rohner was full-time Vice-Chairman of the Board of Directors of Credit Suisse Group AG. Prior to that, he was a member of the Executive Board, where he served as Chief Operating Officer and Group General Counsel. Mr. Rohner is a member of the Board of Directors of GlaxoSmithKline plc as well as of the Institute of International Finance and other industry groups in financial services. Prior to joining Credit Suisse, Mr. Rohner served as Chairman of the Executive Board and CEO of ProSiebenSat.1, one of the largest independent media corporations in Europe. This followed a number of years in private practice at major law firms in Switzerland and the USA.
Language: English
Location: The Box (Tower 3; 5th Floor)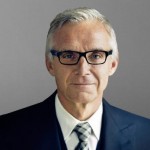 Germany and the UK - Different Visions on Europe
Otmar Issing is a German economist, former Chief Economist and Member of the Board of the European Central Bank (ECB). After studying and working as a research assistant that the University of Würzburg from 1955 to 1965, he was elected member of the German Council of Economic Experts and in 1990 he became a member of the board of the Deutsche Bundesbank. Since June 2006 Issing has been president of the Center for Financial Studies (CFS) at the Goethe University in Frankfurt am Main and since 1 January 2007 he has been an international advisor to Goldman Sachs.
Lord Mervyn King, Baron King of Lothbury is a former Governor of the Bank of England and Chairman of its Monetary Policy Committee from 2003 to 2013. He had been Deputy Governor from 1998 to 2003, Chief Economist and Executive Director from 1991, and a non-executive director of the Bank from 1990 to 1991. King left his office as the Governor of the Bank of England on 30 June 2013, and was replaced by Mark Carney. He was appointed a life peer by Queen Elizabeth II for 'contributions to public service'.
Charles Goodhart is an economist and former member of the Bank of England's Monetary Policy Committee. He had worked at the Bank of England for seventeen years as a monetary adviser, becoming a Chief Adviser in 1980. In 1997 he was appointed one of the outside independent members of the Bank of England's new Monetary Policy Committee until May 2000. Until his retirement in 2002, he had been the Norman Sosnow Professor of Banking and Finance at LSE since 1985.
Language: English
Location: Shaw Library, Old Building
THURSDAY, 3rd of March
Developments in the banking industry - How to stabilize our system?
Carl-Ludwig Thiele is a German lawyer and former politician for the Free Demotractic Party (FDP). He currently sits on the board of the central bank of the Federal German Republic, the Deutschen Bundesbank, a position he holds since May 2010. As Board Member, his particularly responsibility lies with the 'Cash Management Department'. Prior to joining the Bundesbank, Thiele was Deputy Chairman of the FDP Parliamentary Group for 8 years, as well as being Deputy Chairman of the Finance Committee of the German Bundestag.
Ferdinand Kirchhof is a German judge, jurisprudent and tax law expert. Since 1 October 2007, he is a sitting Justice of the Federal Constitutional Court of Germany in the court's first senate, succeeding Udo Steiner. In March 2009, he was elected vice president of the Federal Constitutional Court of Germany in the court's first senate. Having adjudicated on several of the biggest judicial cases in the last decade, Kirchhof has established himself as an eminent legal figure amongst scholars and jurists alike.
Johannes Haas has been General Manager of London Branch of DZ Bank since July 2014. He joined DZ BANK in 1988 and has held senior positions in Frankfurt, Dublin, New York, and Singapore. He has extensive banking experience including corporate finance, capital markets, risk management, business development as well as private banking. He holds an MBA from the University of North Carolina at Chapel Hill, and is an alumnus of Pforzheim University. He has also been elected as a Councillor of the German-British Chamber of Industry & Commerce.
Philipp Paech (chair) joined the LSE in 2010 as an Assistant Professor of Financial Law and Financial Regulation. He is the Director of the LSE's Law and Financial Markets Project and a research fellow at the Institute for Law and Finance in Frankfurt. Before joining the LSE, Philipp spent many years at the heart of international legal and regulatory reform of the financial sector, working from 2007-2010 for the European Commission's directorate for financial services in Brussels and from 2002-2006 for UNIDROIT in Rome. 
Language: German
Location: The Box (Tower 3; 5th Floor)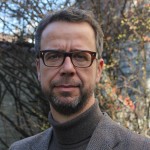 German Angst - Resurgence of extremism?
Michael Wolffsohn is a German historian. Since 1981, Wolffsohn has served as a professor at the Bundeswehr University Munich as a professor in Contemporary History. His major interests are Israeli history, international relations, and German Jewish history. Having written over a dozen books on Israel, German-Jewish relations and anti-semitic politics, he stands out as a leading academic on the Jewish State, modern history and international relations.
Wolfram Eilenberger is a German writer, journalist and philosopher. Since 2011 he has been the editor-in-chief of Philosophie Magazin, a German bimonthly with a print-run of 100 000 copies. He is the author of seven books, all of which have been translated into several languages, and one of which is the best-selling novel Finnen von Sinnen. Having written for Cicero, die Zeit and the Sueddeutsche Zeitung, Eilenberger has consistently stood out as a leading mind in the German philosophical scene.
Stefanie Bolzen is the UK and Ireland Correspondent for WELT and WELT am Sonntag. From 2009 until 2012 she was their Europe Correspondent in Brussels covering EU and NATO affairs. Until 2008 she was a foreign news reporter and editor for Die WELT in Berlin covering issues including Eastern Europe and energy policy. Stefanie trained at Axel Springer Journalist School having studied modern history at the Universities of Cologne and Seville.
Language: German
Location: The Box (Tower 3; 5th Floor)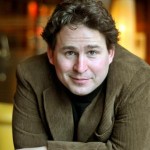 Managing Europe – What is Germany's Responsibility?
Wolfgang Schäuble is a German politician of the Christian Democratic Union (CDU) who has served as Germany's Federal Minister of Finance in the second and third Merkel cabinets since 2009. Involved at the centre of the crisis management efforts to save the euro, the Wall Street Journal called Schäuble "Germany's second most powerful person after Chancellor Merkel". Between 1998 to 2000 he was CDU party chairman, and served again as Federal Minister of the Interior in the First Merkel cabinet from 2005 to 2009.
Kevin Featherstone is Eleftherios Venizelos Professor of Contemporary Greek Studies and Professor of European Politics.  He is the long-term Director of the Hellenic Observatory and Co-Chair of LSEE: Research on South-East Europe within the European Institute. His research has focussed on the politics of the European Union and the politics of contemporary Greece; his work has been framed in the perspectives of comparative politics, public policy, political economy and processes of 'Europeanization'.
Language: English
Location: TBA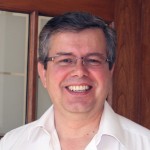 Troubled Europe - How to move on?
Gregor Gysi is a German attorney and key politician of the political party The Left (Die Linke), a party which emerged in part from the old East German Socialist Unity Party of Germany (SED). He was the last leader of the Socialist Unity Party of Germany, and led the effort that transformed it into the post-Communist Party of Democratic Socialism (PDS), forerunner of The Left.
Waltraud Schelkle is an Associate Professor of Political Economy at the European Institute and has been at LSE since autumn 2001, teaching courses on the political economy of European integration at MSc and PhD level. She is an Adjunct Professor of economics at the Economics Department of the Free University of Berlin where she did a post-doctorate degree (Habilitation) in 1999 with a thesis on "The new theory of monetary integration" (published in German in 2001).
Language: German
Location: Sheikh Zayed Theatre, New Academic Building
FRIDAY 4th of March
How Innovation Changes Culture
Ranga Yogeshwar is an Indian-Luxembourger author and journalist with several years of experience in science journalism, TV-series production and as a moderator. He studied Physics at RwTH Aachen.
Language: English
Location: The Box (Tower 3; 5th floor)