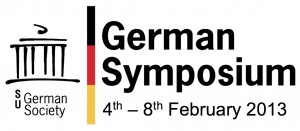 The LSESU German Society is hosting the 12th German Symposium which is going to take place on the campus of the London School of Economics & Political Science from February 4th – 8th, 2013.
"Quo Vadis, Germany?" – we ask again at the 2013 German Symposium. One of the largest student-organised conferences in Europe is going into yet another round. The LSESU German Society is proud to present our annual flagship event that attracts high profile speakers from Germany, the UK, and beyond. This year with an even larger variety of topics ranging from politics & media, euro-crisis, consulting, and foreign policy, to art, ethics, and democracy, that surely will interest all of you. In a total of 14 events with a total of 32 speakers between the 4th and 8th of February, making this year's Symposium the biggest in its history.
During the past years, speeches of former chancellors, ministers, business leaders, Nobel laureates, media giants, religious leaders and even sports heroes have attracted attention that considerably exceeded the boundaries of the university body. In that light, Wolfgang Ischinger, former German ambassador in London, assigned this event "a key role in the strategic dialogue between Germany and Great Britain".
For more information about previous German Symposia and our guests, feel free to have a look at our last year's Symposium's review and our Hall of Fame.
All events will be open to the general public.
Early arrival is recommended. Please bear in mind that some of this year's events will be ticketed. Personal items are up for security check. More information about which events will be ticketed can be found in the programme below. Tickets can be reserved via the ticket registration form, starting Jan. 29th 2013, 0:01 am.
More information and updates will be found on our website and the official 2013 German Symposium facebook-event.
We are looking forward to our notable guests representing German academia, politics, business and culture at the German Symposium 2013.
Much Love,
Your Committee
Monday, 4th February 2013
"The Power of the Media: Changing Politics?"

Time

: 1.30pm – 3.00pm,

Place

: LSE Campus: Old Building, Old Theathre (OT), No ticket required!

In times of crises and an increasing complexity in domestic and international decision-making, the role of the media has changed significantly. How does it change our thinking of accountability, transparency and participation in politics and does it have the power to overthrow regimes considering social media's impact during the Arab spring revolutions? Moderated by Annette Dittert (Chair of the London ARD broadcasting studios), Annegret Kramp-Karrenbauer (Minister-President of the Saarland), Günther Nonnenmacher (Publisher of Frankfurter Allgemeine Zeitung) as well as Dr. Peter Frey (Chief editor of the public-service broadcaster ZDF) will discuss its impact and role in public life and politics, drawing on experiences in their respective profession.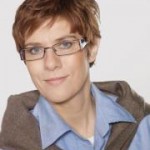 Annegret Kramp-Karrenbauer (disputant)
Annegret Kramp-Karrenbauer is a German politician and the current Minister-President of the Saarland. Prior to her position as Minister-President, she held several ministerial positions in the federal state of Saarland. She graduated with a Magister Artium in Political Science and Public Law from the University of Trier and Saarbrücken in 1990.
Dr. Peter Frey (disputant)
Dr. Peter Frey is the chief editor of the German 'ZDF', one of Europe's biggest television broadcasters. As one of Germany's most renown journalists, he was the head of the ZDF-studio in Berlin for more than nine years and reported from its worldwide studios including the United States, Mexico, Poland, Spain and Nicaragua. Furthermore, Dr. Frey currently serves as the chairman of the German 'Institute for Media and Communication Policy' (IfM) and wrote several articles for "Frankfurter Rundschau" and "Die Zeit".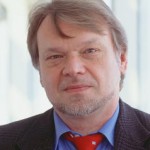 Günther Nonnenmacher (disputant)
Günther Nonnenmacher is one of the five chief editors of the leading German newspaper "Frankfurter Allgemeine Zeitung" (FAZ), the German newspaper with the highest circulation abroad and the European newspaper that maintains the largest number of foreign correspondents. At the same time, he is a honorary professor in politics and communication studies at the Department for Social Sciences and Philosophy of the University of Leipzig. Having been responsible for the foreign policy department at FAZ since 1986, he became chief editor in 1994.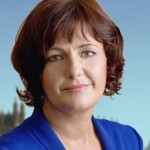 Annette Dittert (moderator)
Annette Dittert is a journalist, author and correspondent based in London. She has worked in print media as well as for several German TV channels. While being the presenter of the TV show "ARD-Morgenmagazin", she started working in ARD studios in Moscow and New York. Between 2001 and 2008, Ms Dittert was ARD correspondent in Warsaw and New York. Since 2008, she has been the London correspondent for NDR and ARD. For her work as a correspondent and author, she received several awards such as the Albert-Grimme-Preis and was nominated for the International Emmy Award.
"Transatlantic Relations in the 21st Century"

Time

: 4.15pm – 5.30pm,

Place

: Venue tbc to ticket holders, SOLD OUT!

United States Ambassador to Germany HE Philip Murphy will be talking about the diplomatic relations between the US and Germany. While providing a strategic analysis, he will also comment on possible changes in the foreign policy approaches of both countries and on the significance of the transatlantic relations between the two countries today in times of worldwide changes and challenges.
HE Philip Murphy
HE Philip Murphy was born in 1957 and graduated from Harvard University in 1979 with an A.B. in Economics and received an M.B.A. in 1983 from The Wharton School of the University of Pennsylvania. From 1993 to 1997 he headed the Goldman Sachs' Frankfurt office. Overall he spent 23 years working at Goldman Sachs and held various top positions before becoming a senior director of the bank in 2003. On August 7, 2009, he was confirmed by the U.S. Senate as U.S. Ambassador of Germany.

Prof Michael Cox (chair)
Professor Michael Cox is Co-Director of LSE IDEAS, a foreign policy Centre based at the LSE, and Professor of International Relations at LSE. His areas of expertise are in the foreign policy of the US and American grand strategy. He is also concerned with Britain and the US, world politics after 11 September, the trans-Atlantic relationship in crisis, the history of the Cold War and post-Cold War international relations. Professor Cox has held several senior professional positions in the field of international relations including Chair of the European Consortium for Political Research (ECPR), Chair of the United States Discussion Group at the Royal Institute of International Affairs and Transatlantic Fellow at the Royal United Services Institute London.
"Regaining Power for Democracy: Taming the Financial Markets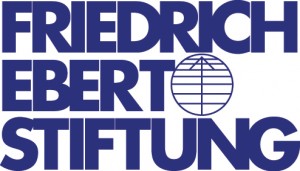 jointly with the Friedrich-Ebert-Stiftung (FES)
Time:

6.45pm – 7.45pm,

Place:

Old Theatre (OT), Old Building
R

eturns queue:
Empty seats will be filled via the returns queue, opening 10 minutes before the event starts. In case you couldn't acquire a ticket in advance, please do not queue for the event before this time in order to speed up the process. Please note that entry is not guaranteed to any event via the returns queue.
Peer Steinbrück, now a prominent member of the opposition Social Democratic Party and its candidate for Federal Chancellor in the 2013 federal elections, will be discussing one of the most important issues of our times: Should democratic societies 'tame' financial markets and what is the role of politics in times of crises?
Peer Steinbrück
As former Minister-President of Germany's most populous state, North-Rhine Westphalia, and former Federal Minister of Finance, Mr Steinbrück was recently nominated the front runner of the Social Democratic Party (SPD) to challenge Angela Merkel in the 2013 federal elections for the post of German Chancellor. The Hamburg-born economist and pro-European had a significant role in the 2008 crisis management and is considered an expert in this field.
Prof Paul Kelly (chair)
Professor Kelly is Professor of Political Theory and pro-director for teaching and learning. He joined the LSE in 1995 after teaching for five years at the University of Wales Swansea. Prior to that he held a visiting research fellowship at the University of Chicago Law School and at the Bentham Project, University College London. He graduated from York University with a First in Philosophy and an MA in Political Theory. His PhD is from the University of London, where he spent two years at LSE and a further year at UCL.
Tuesday, 5th February 2013
"Unternehmensverantwortung und Wirtschaftsethik in Krisenzeiten"

Event will be held in German!
Time

: 3.30pm – 5.00pm,

Place

: LSE Campus: Old Building, Old Theathre (OT), No ticket required! Event will be held in German!

The devastating impacts of the financial crisis have spurred the debate about ethics and morality in business and remains a controversial topic. The search for profit, bonuses and corporate responsibility will be discussed by Dr. Martin Wittig (CEO Roland Berger Strategy Consultants), Heide Simonis (Former Minister President, SPD) and Klaus Ernst (MP and former Party Head of the German Left Party "Die Linke"), moderated by Dr Virginia Doellgast.
Dr. Martin C. Wittig (disputant)
Dr. Martin C. Wittig has been CEO of Roland Berger Strategy Consultants since 2010. Before joining Roland Berger Strategy Consultants in 1995 and being elected partner in 1999, Wittig lectured at the Technical University of Berlin. Dr. Wittig is an expert in corporate finance and turnaround management. His industry focus is financial services and transportation. He is a visiting lecturer at the University of St. Gallen and was recently appointed Honorary Consul for Germany in Switzerland.
Heide Simonis (disputant)
After having served as Finance Minister of Schleswig Holstein between 1988 and 1993, Heide Simonis was the Minister President for more than 12 years, being the first woman in Germany to hold this position. Between 2005 and 2008 she served as Chief of the German UNICEF. Mrs Simonis holds a degree in economics from the University of Nürnberg and Kiel.
Klaus Ernst (disputant)
Klaus Ernst is a German politician and leading member of the German leftist party "Die Linke". From 2010 to 2012, the certified political economist served as the political leader of Die Linke together with Gesine Lötzsch. Following his studies of political economy at the University of Hamburg, he became a trade union secretary in Stuttgart, responsible for organization, educational work, and social plans. In 1995 Ernst was elected plenipotentiary of the IG Metall in Schweinfurt.
Dr. Virginia Doellgast (moderator)
Virginia Doellgast is a lecturer in comparative employment relations in the Employment Relations and Organisational Behaviour Group at the LSE. She holds a PhD in Industrial Relations from Cornell University, a Masters in City Planning from the Massachusetts Institute of Technology, and a BA from Bard College. Dr Doellgast's research focuses on comparative employment relations and human resource management in Europe and the US. Dr Doellgast has been a visiting scholar at the Max Planck Institute für Gesellschaftsforschung (Cologne, Germany), Wissenschaftszentrum Berlin (Berlin, Germany), Freie Universität (Berlin, Germany), Laboratoire d'Economie et de Sociologie du Travail (Aix-en-Provence, France), and the University of New South Wales (Sydney, Australia).
Wednesday, 6th February 2013
"Mergers & Acquisitions: Crises and Challenges"

Time

: 3.30pm – 5.00pm,

Place

: LSE Campus: Clement House 2.02 (CLM.2.02), No ticket required!

The financial crisis has had a strong impact on the financial industry and provoked a change in the macroeconomic environment. A panel of leading industry experts, consisting of Dorothee Blessing (Goldman Sachs), Alexander Geiser (Hering Schuppener), Dr. Andreas Fabritius (Freshfields Bruckhaus Deringer), Dr. Martin Reitz (Rothschild), Dr. Herbert Aly (Blohm+Voss Shipyards) and Aaron Kirchfeld (Bloomberg), will talk about the current economic situation for Mergers & Acquisitions. Our reputable speakers will deliberate about the challenges and risks in the industry's foreseen future and the future prospects of M&A.
Dorothee Blessing (disputant)
Dorothee Blessing is co-head of Investment Banking in Germany and Austria. She serves on the Firmwide Commitments Committee. Since joining the Frankfurt office in the Corporate Finance Department as a financial analyst in 1992, Dorothee Blessing has played a key role in building the franchise of Goldman Sachs in the German market. She has led various assignments in Frankfurt, London and New York and has broad corporate finance, financing, and mergers and acquisitions experience across multiple industries.

Alexander Geiser (disputant)
Alexander Geiser studied economics and politics at the University of Western Ontario in Canada and completed the INSEAD Strategic Mergers & Acquisitions program in 2000. He is a Managing Partner at HERING SCHUPPENER and has led the German M&A practice group since 2003 out of the Frankfurt office. Over the past ten years, Alexander has advised on more than 100 transactions inside and outside Germany. From 1996 to 2001, he held various positions within the HERING SCHUPPENER Group in the field of corporate strategy and development, and worked in Düsseldorf, London and New York.
Dr. Andreas Fabritius (disputant)
Dr. Andreas Fabritius is a senior partner leading the corporate team at Freshfields Bruckhaus Deringer in Germany, and the Co-Head of Compliance & Investigations Germany. He has comprehensive experience in advising German and international companies, banks, private equity sponsors and sovereign wealth funds, as well as government agencies and virtually all areas of corporate law. In this position, he was involved as an advisor to the German government on the financial markets stabilisation legislation post-Lehman, the takeover of HRE and the recapitalisation of Commerzbank. He studied Law and Economics at the University of Bonn (Dr iur), at the Academy for Administrative Sciences in Speyer.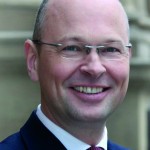 Dr. Martin Reitz (disputant)
Dr. Martin Reitz heads the German-speaking countries division of the renowned Rothschild banking group. He is well-known for his expertise in financial advisory services and investment banking, especially in the field of mergers and acquisitions. Having previously co-headed UBS's German investment banking division, he possesses an extremely strong knowledge about Europe's largest economy.
Dr. Herbert Aly (disputant)
Dr. Herbert Aly is the CEO and Managing Partner of the German shipbuilding and engineering works Blohm+Voss Shipyards. Blohm+Voss Shipyards is one of the premier shipbuilders in Europe, covering areas such as civil, military and luxury ship building. The company has been involved in various M&A deals in recent times.
Aaron Kirchfeld (moderator)
Aaron Kirchfeld is a Frankfurt-based Bloomberg News' journalist covering the German banking market. Having graduated from Portland State University, he has previously worked for the English version of the Frankfurter Allgemeine Zeitung that is published in the International Herald Tribune. His expertise includes investment banking, with a strong focus on the M6A sector.
"Health Care in Germany – Now and in the Future"
in cooperation with LSE Health and Social Care
Time

: 5.30pm – 6.30pm,

Place

: LSE Campus: Tower 1, G.01 (TW1.G.01), No ticket required!
Federal Minister Daniel Bahr (keynote)
Daniel Bahr is Federal Minister of Health and a member of the executive of the Free Democratic Party (FDP). After being chairman of the party's youth organisation, the Young Liberals, he became Parliamentary Secretary by the Federal Minister of Health in 2009. Between 2010 and 2012, he was FDP chairman for the federal state of North-Rhine Westphalia.
Prof. Elias Mossialos (chair)
Prof. Elias Mossialos is Brian Abel-Smith Professor of Health Policy at the Department of Social Policy at the London School of Economics and Political Science, and Director of LSE Health. His research interests concentrate on health policy relating to health care systems. His particular focus is European and comparative health systems and policy, addressing questions related to funding health care, private health insurance, pharmaceutical policies, the impact of EU law on health care systems, and access to medicines in developing countries. Prof. Mossialos was awarded several professional honours and awards.
"New Ways of Consulting"

Time

: 7.30pm – 8.30pm,

Place

: LSE Campus: Tower 1, G.01 (TW1.G.01), No ticket required!

As a Senior Partner and Managing Director at BCG, Carsten Kratz will present his vision for the future of the consulting market. From the challenges of new technologies to emerging markets, he will intensively discuss how the Boston Consulting Group will continue to shape this fascinating industry.

Carsten Kratz
Carsten Kratz is a Senior Partner and Managing Director of the Boston Consulting Group. Kratz has been responsible for BCG's offices in Germany, Austria, Poland, Czech Republic, Hungary and South Africa. He studied Industrial Engineering with Business Studies at the Technical University of Darmstadt.
"Get-together with Carsten Kratz and BCG"
Time

: 9.00pm – 10.00pm,

Place

: Coopers Restaurant & Bar, 46 Lincoln's Inn Fields WC2A 3PF, No ticket required!

Enjoy a get-together with Carsten Kratz and BCG Germany. Meet their team over cannapées and drinks at Coopers Bar and explore the world of consulting.
Thursday, 7th February 2013
"Ethics in a Globalised World" – An active discussion with the President of the German Bundestag

Time

: 12.30pm – 2.00pm,

Place

: LSE Campus: Clement House, Hong Kong Theatre (CLM.G.02), No ticket required!

In his speech, the President of the German Bundestag, Prof. Dr. Norbert Lammert, will be evaluating the importance of ethics and responsibility in business and politics in times of globalisation. The keynote speech will be followed by an extended open debate, which gives you the opportunity to discuss the numerous problems and challenges of our times with the President and furthermore ask questions of peculiar interest. The speech as well as the following discussion will be in English.
Prof. Dr. Norbert Lammert
Prof. Dr. Norbert Lammert has been President of the German Bundestag, the lower house of parliament and second highest office in Germany since 2005. As senior politician and member of the Christian Democrats he will bring a wealth of knowledge to the Symposiom. He attended Bochum and Oxford University for studies in political science and modern history.

Dr. Henning Meyer (chair)
Dr. Henning Meyer is currently Senior Visiting Fellow at LSE Government Department. Dr. Meyer holds an MA in British and European Politics and Government (London Guildhall University) as well as a PhD in Comparative Politics and an Executive MBA from London Metropolitan University. He is co-founder and editor of Social Europe Journal and a frequent contributor to academic and mainstream publications such as The Guardian and DIE ZEIT online.
"The Euro Crisis: How to get Europe back on track"

Time

: 4.30pm – 6.00pm,

Place

: LSE Campus: Old Building, Old Theathre (OT), No ticket required!

The global financial crisis of the late 2000s stands as the most serious financial crisis since the Great Depression of the 1930s. The crisis has been a transformative moment in world history whose resolution is likely to change the political and economic environment for generations. The subsequent sovereign debt crisis within the Euro zone has raised fundamental questions regarding the viability of the single currency in guaranteeing financial stability to the Euro area. Was the Euro doomed to fail? And where do we go from here? Join Frank Mattern (Managing Partner McKinsey, Germany), Prof. Dr. Lars Feld (German Council of Economic Experts – 'Rat der Wirtschaftsweisen'), Axel Hörger (CEO UBS, Germany), Professor John Ryan (LSE) and moderator Theo Koll (Journalist at ZDF) in a lively discussion to understand the dynamics behind the Euro, as well as the solutions to the current Euro zone crisis.
Frank Mattern (disputant)
Frank Mattern has led McKinsey & Company's German office since January 2007. He joined McKinsey & Company in 1990, focusing on the financial sector. From 1997 to 2001, he led McKinsey's German Financial Services Group. Even now as a senior leader, his ties to this industry remain very strong. Frank Mattern serves on the 31-member Shareholders' Council, McKinsey's highest global decision making committee. His clients include in particular European banks, stock exchanges, and IT companies. He studied business administration at Westphalia's Wilhelms University in Münster, Germany, and at the LSE. Later he earned his MBA at the Wharton School of the University of Pennsylvania.
Axel Hörger (disputant)
Axel Hörger is the CEO of UBS Germany. He has a distinguished international career, working sixteen years for Goldman Sachs in Europe as a key figure. His expertise and experience make him an outstanding analyst on international finance and Europe's global position.
Prof. Dr. Lars Feld (disputant)
Prof. Dr. Lars Feld is director of the German economic think tank Walter Eucken Institute and Professor for Economic Policy at the University of Freiburg. In 2011, Lars Feld was appointed to the German Council of Economic Experts ('Rat der Wirtschaftsweisen'), an academic body of five leading economists advising German policy makers in questions concerning the economy. In addition, Lars Feld is a member of the Scientific Advisory Council to the German Federal Ministry of Finance and in 2007 he served as expert for the Commission of the Bundestag and Bundesrat for modernising fiscal relations between the federal and state governments in Germany.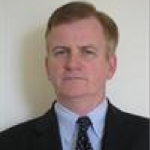 Prof. John Ryan (disputant)
Professor John Ryan is currently a fellow at the Centre for International Studies, and was a fellow at the EU Integration section of the German Institute for International and Security Affairs in Berlin and the Centre for Economic Policy Analysis at the University of Venice. Furthermore, Professor Ryan works as a senior policy adviser for private and public sector organisations. His current areas of research are the Eurozone Crisis, Global Currencies and Credit Rating Agencies.
Theo Koll (moderator)
Theo Koll is a political anchorman and head of the chief editorial departments for foreign and domestic policy at the "ZDF", one of the largest German and European public television broadcasters. After joining ZDF in 2001, he was foreign correspondent in London and has moderated many of the most popular political formats at the broadcaster. For his editorial work he was awarded the Bavarian Television Award in 2005. He studied politics, history, law and sociology in Bonn, London and Paris. At that time, he worked as an editor for the newspaper The Times as well. Theo Koll is a board member at the Schwartzkopf Foundation Young Europe.
"Get-together with Frank Mattern and McKinsey&Company"
Time

: 6.00pm – 7.00pm,

Place

: Venue tbc to ticket holders, SOLD OUT!
Enjoy a get-together with Frank Mattern and McKinsey&Company Germany. Meet their team over cannapées and drinks and explore the world of consulting.
"Consulting: Evolution and Future"

Time

: 8.00pm – 9.00pm,

Place

: LSE Campus: Clement House, 3.02 (CLM.3.02)

Ralf G. Kalmbach (Roland Berger), Antonio Schnieder (Capgemini) and Alan Leaman (MCA) will dicuss the changes in consulting in its history and how it can successfully face future challenges. The financial crisis has greatly affected the consultancies' business environment and urged them to adapt. How consultancies can learn from the past and benefit from lessons learned during the current crisis will be critically evaluated.
Ralf G. Kalmbach (disputant)
Ralf G. Kalmbach is a member of Roland Berger Strategy Consultants' Executive Committee and Head of Automotive. He holds a Master's degree in mechanical engineering and business administration from the University of Karlsruhe. He started his professional career in 1986 with Daimler Benz AG in product planning. Later, he turned to consulting for more than a decade, ultimately as a Managing Director and Senior Partner at Mercer Management Consulting, based in the firm's Munich office. Ralf Kalmbach joined Roland Berger Strategy Consultants in 2004 as a Partner and Head of the Global Automotive Competence Center. Ralf Kalmbach has assisted major European, US and Asian corporations in various aspects of their strategy and operations in response to globalization and customer-driven value shifts. As the author of several books and a large number of articles on automotive issues, he is one of the industry's key strategists.
Antonio Schnieder (disputant)
As Capgemini's CEO for Central, South and Eastern Europe, member of the global executive committee as well as president of the German Federation of Consulting Firms (BDU), Antonio Schnieder is an expert in the German and European consulting industries. His expertise and experience make him an outstanding analyst on businesses' and consultancies' needs and challenges.

Alan Leaman (moderator)
Alan Leaman OBE is Chief Executive of the Management Consultancies Association. From 1988-93, he was Head of Office for the Rt Hon Paddy Ashdown MP, responsible for media relations, policy advice and acting as Chief Speech Writer. He then worked as Senior Associate Director at Hill and Knowlton (UK) Ltd, before becoming the Director of Corporate Affairs at the Association of British Insurers, where he established it in the national media as Britain's leading trade association.
Friday, 8th February 2013
"The future of the Mittelstand"

Time

: 3.30pm – 5.00pm,

Place

: LSE Campus: Clement House 2.02 (CLM.2.02), No ticket required!

Traditionally, but particularly since the Euro crisis, German mid-sized businesses known as the "Mittelstand" have been recognized as the spine of the German economic system and role models for aspiring economies. Mostly export-oriented and family-run, these enterprises often discretely maintain world market leadership in niche markets since decades. Two of the most successful German entrepreneurs of recent time will discuss the role and the future of the Mittelstand with Markus Theurer from the influential German newspaper FAZ: Marie-Christine Ostermann, formerly President of the German Association of Young Entrepreneurs and Dennis Bemmann, Founder of the social network platform StudiVZ.
Marie-Christine Ostermann (disputant)
Marie-Christine Ostermann is a young entrepreneur, co-leading a family company in Westphalia with 150 employees at the age of 34. She is also an active lobbyist and was chairwoman of the German Federal Association of Young Entrepreneurs (Bundesverein Junger Unternehmer). Ostermann is a member of the Mittelstand advisory board of the Federal Ministry of Economics. She thinks a family business can be a good model for the whole economy is strongly against the Euro Stability Mechanism.
Dennis Bemmann (disputant)
Dennis Bemmann is one of the founders of StudiVZ, one of the most successful German internet start-ups, which he sold in 2007 for €85 million. Having studied computer science at Humboldt University of Berlin, he currently works on revolutionising crowdfounding. In 2011 he founded Bergfürst, his newest start-up.
Marcus Theurer (moderator)
Marcus Theurer is the Economics Correspondent for the United Kingdom and Ireland of "Frankfurter Allgemeine Zeitung" (FAZ), one of Germany's renowned daily newspapers. Prior to his London engagement he has reported from Munich for the FAZ as an expert on business and financial issues for many years.
"Quo vadis, Kunst & Kultur in Deutschland?"
Time

: 6.30pm – 8.00pm,

Place

: LSE Campus: Clement House, Hong Kong Theatre (CLM.G.02)
No ticket required! Event will be held in German
Wie kann die Produktion von Kunst und Kultur auch in Zeiten der zunehmend knappen öffentlichen Haushalte sichergestellt werden? Bedarf es noch einer eigenständigen "kulturellen Identität" Deutschlands vor dem Hintergrund eines zunehmend globalen und vor allem europäischen Kontexts? Und wenn ja, wie kann eine solche aussehen? Über diese Fragen diskutiert Harald Schmidt (TV-Moderator) gemeinsam mit Isabel Pfeiffer-Poensgen (Generalsekretärin der Kulturstiftung der Länder), Dr. Jonathan Landgrebe (Geschäftsführer des Suhrkamp Verlages) und Prof. Bazon Brock (Philosoph).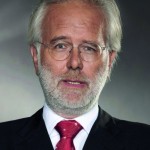 Harald Schmidt (disputant)
Harald Schmidt is a German actor, writer, comedian and television entertainer best known as host of two popular German late-night shows. He has been awarded all major German Television Awards: the viewers choice award Bambi, the Grimme Award, the Golden Camera and the Golden Lion as best showmaster. Moreover, he has also gained critical acclaim for his play in theatre productions such as Beckett's Waiting For Godot at Schauspielhaus Bochum.
Isabel Pfeiffer-Poensgen (disputant)
Isabel Pfeiffer-Poensgen is the general secretary of the Cultural Foundation of German States (Kulturstiftung der Länder) – one of the biggest promoters of art and culture in Germany. Born in Aachen in 1954, she studied History and Art History in Aachen and Law at the universities of Bonn, Lausanne and Freiburg. She is also a member of the curatorial panel at the Peter and Irene Ludwig Foundation, the Sparkassen Cultural Fund and the advisory committee at the Federal Cultural Foundation (Kulturstiftung des Bundes).
Dr. Jonathan Landgrebe (disputant)
Dr. Jonathan Landgrebe is one of the chief executives at the Suhrkamp Verlag, a German publishing house that is generally acknowledged as one of the leading European publishers of fine literature. He studied Business Administration at the universities in Göttingen, Munich and Lyon as well as at the Haas School of Business in Berkeley.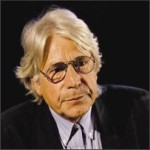 Prof. Bazon Brock (disputant)
Bazon Brock is professor emeritus for Aesthetics and Cultural Education at the Bergische Universität in Wuppertal. Moreover, he is one of the leading German art theorists and critics. Among his many activities, he has collaborated with artists such as Joseph Beuys and Wolf Vostell. He has contributed to more than 200 books, including Aesthetics as Communication. In 1992 he was awarded an honorary doctorate at ETH Zurich (Swiss Federal Institute for Technology).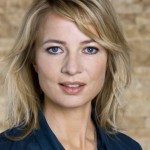 Patricia Schäfer (moderator)
Patricia Schäfer, geboren 1968 in Würzburg ist Moderatorin und Journalistin. Sie studierte Amerikanistik, Politikwissenschaft und Neuere Geschichte an der Friedrich-Alexander-Universität Erlangen-Nürnberg und der Freien Universität Berlin. Seit Ihrem Einstieg ins Fernsehgeschäft war sie bei der Deutschen Welle (DW), dem Sender Freies Berlin (SFB) sowie dem ZDF tätig. Von 1998 bis September 2010 moderierte sie hier u.a. neben Cherno Jobatey das Morgenmagazin. Seit dem 1. November 2010 fungiert sie als Auslandskorrespondentin im ZDF Studio in London.
The 2013 German Symposium After-Party
Time

: 8.30pm – open end!,

Place

: The Knights Templar (95 Chancery Lane, London WC2A 1DT)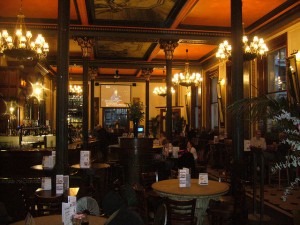 Join the Committee and our many guests at the official German Symposium After-Party at the Knights Templar, 95 Chancery Lane, WC2A 1DT from 8.30pm until late night. We are looking forward to meeting you over some drinks and snacks!