German Symposium 2014 at the London School of Economics
The LSE SU German Society officially announces the German Symposium 2014, which will be held from Monday, 3rd February, until Friday, 7th February, at the London School of Economics and Political Science.
"Quo Vadis, Germany?" – we ask again at the German Symposium 2014. One of the largest student-organised conferences in Europe is going into yet another round. The LSESU German Society is proud to present our annual flagship event that attracts high profile speakers from Germany, the UK, and beyond. This year we will offer an even larger variety of topics ranging from European politics, war ethics and Germany as business location to women in leadership, media & whistle-blower and education.
During the past years speeches of former chancellors, ministers, business leaders, Nobel laureates, media giants, religious leaders and even sports heroes have attracted attention that considerably exceeded the boundaries of the university body. In that light, Wolfgang Ischinger, former German ambassador in London, assigned this event "a key role in the strategic dialogue between Germany and Great Britain".
For more information about previous German Symposia and our guests, feel free to have a look at our last year's Symposium's review and our Hall of Fame.
All events will be open to the general public.
Early arrival is recommended. Please bear in mind that some of this year's events will be ticketed. Personal items are up for security check. More information about which events will be ticketed can be found in the programme below. Tickets can be reserved via the ticket registration form, starting Jan. 28th 2013, 0:01 am.
Tickets can be requested from Jan. 28th 2013, 0:01 am by following this link: http://www.eventbrite.co.uk/o/lse-su-german-society-5948420497?s=21551923
Please note that some events will be held in German. The flag next to the information of each event indicates the language the event will be held in.
More information and updates will be found on our website and the official 2014 German Symposium Facebook-event: http://on.fb.me/1i2ihVB
Please note that all events are subject to further changes. Please double-check all details on this site closer to the actual event.
We are looking forward to our notable guests representing German academia, politics, business and culture at the German Symposium 2014.
Symposium Program:
Monday, 3rd February 2014
"Women's quota and Equality in Leadership"
Time: 11.30am, Location: LSE campus, New Academic Building, NAB.204, No ticket required!
The year 2013 has seen some milestones been passed with regards to women in leadership. A supervisory board quota has been introduced in Germany, the European Union has reinforced its efforts in the field and things generally seem to be improving. But what does the situation actually look like? Board quotas sound nice, but do they just cover up the lack of equality on other levels of employment? How well prepared are companies actually to meet quotas and increase equality? Furthermore, the speakers will also discuss the link between the share of women in the board room and a company's business performance.
Edelgard Bulmahn MdB (Vice President of the German Bundestag, SPD)
Edelgard Bulmahn is the vice president of the German Federal Parliament since October 2013. Before she was elected into the German Parliament in 1987, she was active in community politics of the SPD alongside her studies and her job as a teacher for English and Politics. In 1998 she became the Federal Minister of education and research and initiated the all-day school program. Regarding higher education policy she supported the junior professorship and the Bologna Accords.
Stephanie Bschorr (President of the Association of German Women Entrepreneurs)
As president of the Association of Female Entrepreneurs, Bschorr has been representing the interests of female managers in politics, the economy and society since 2012. Apart from the latter position, Bschorr is a managing shareholder at the HTG Auditing GmbH and the HTG Lawyer's Corporation. Having studied law in Würzburg, Munich and Berlin, she finished her studies as a lawyer and auditor. As mother of two sons, Bschorr knows the interests that she represents, namely the compatibility of family and career, from first-hand experience.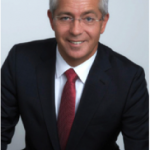 Dr. Stefan Schulte (CEO Fraport AG)
Dr. Stefan Schulte is Chairman of the Executive Board and Chief Executive Officer at Fraport AG and has been a Member of the Executive Board since 2003. He studied Business Administration at the University of Cologne and later obtained a Doctorate Degree in Business and Social Sciences (Dr. rer. pol.) in 1991. Prior to his job at Fraport AG, he worked for large German companies such as Mannesmann Arcor and Deutz AG, where he was responsible for finance and human resources. Furthermore, Schulte is a Member of Supervisory Board at Deutsche Post AG since 2009 and holds positions in various foundations and institutions.
Ina Wietheger (Partner, Roland Berger Strategy Consultants)
Ina Wietheger is a Partner of Roland Berger Stragey Consultants. As Partner in the Civil Economics, Energy & Infrastructure Competence Center, she supports projects in the public sector. Ms. Wietheger studied economics in Tübingen. She expanded her educational horizons with studies abroad (Mexico, USA) and a stint at the German Development Institute and worked several years in international development co-operation for Latin America.
Chaired by: Nina Trentmann (Die Welt)
Nina Trentmann works as a UK Business Correspondent for the German media group "WELT" in London and covers business and finance in the United Kingdom. Previously, she held a position in Shanghai, where she continues to do journalistic work. In November 2012, Nina Trentmann was awarded the "Georg von Holtzbrinck Preis fuer Wirtschaftspublizistik" in Frankfurt. She holds a double masters in Media and Global Communication from London School of Economics and Fudan University in Shanghai (MSc) and a Magister from Bonn University in Germany (Magister Artium).
"The Future of the Social Market Economy in Europe"
Time: 7.30pm, Location: LSE campus, Clement House, Hong Kong Theatre, No ticket required!
The recent and still on-going Euro Crisis has seen the social models in Europe been turned up-side-down. There is hard evidence for increasing dissatisfaction with the current democratic system in crisis-stricken countries and social problems are on the rise. Whilst social welfare spending is cut back, one has to ask: has the classic European model of a strong welfare state come to an end? Is Neo-Liberalism on the rise again, despite the criticism it got in relation to the Financial Crisis? Is Germany implementing its recipe for competitiveness, the Social Market Economy, all over Europe?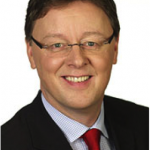 Michael Grosse-Brömer MdB (Chief Whip CDU/CSU)
After finishing his A-levels and joining the military, he studied law at the University of Hamburg. Grosse-Brömer graduated with the Second State Examination in 1992. Since then he is an independent lawyer and in 2001 was appointed to the Lower Saxon notary. Grosse-Brömer has been a long time member of the CDU, which he joined at the age of 22. In 2002 he became member of the German Parliament. He used to be the general counsel before becoming the first parliamentary secretary of the CDU/ CSU parliamentary group and a member of the Council of Elders. Grosse-Brömer is married and has two children.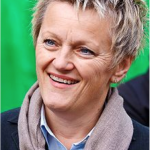 Renate Künast MdB (Committee Chair for Justice and Consumer Rights of the German Bundestag)
Renate Künast was born in 1955 in Recklinghausen, Germany. She studied social work and law until 1985 and subsequently worked as a lawyer until her entry into the Berlin city council. She entered the German Green Party in 1979, and throughout the 1990's she was chairwoman of the Green faction in the Berlin city council. From 2000-2001 she was joint chair of the Green Party on a national level, before becoming Minister for Food, Agriculture, and Consumer Protection in 2001 under Chancellor Schroeder's first cabinet. After the 2005 election, Künast became joint chair of the Green parliamentary faction in the Bundestag and ran as the Green candidate in the 2010 Berlin mayoral elections. She was reelected into the Bundestag last year through the party list.
Dr. Henning Meyer (LSE Public Policy Group, SPD Grundwertekommission)
Dr. Henning Meyer is currently the director of New Global Strategy ltd. and Research Associate at the LSE Public Policy Group. He is also a member of the SPD Grundwertekommission (committee for core values). Having previously worked for various academic institutions, Dr. Meyer holds an MA in British and European Politics and Government (London Guildhall University) as well as a PhD in Comparative Politics and an Executive MBA from London Metropolitan University. He is co-founder and editor of Social Europe Journal and a frequent contributor to academic and mainstream publications such as The Guardian and DIE ZEIT online.
Tuesday, 4th February 2014
"Education changes society – Changes in society modify education"
Time: 4.30pm, Location: LSE campus, Old Building, Old Theatre
Education, education, education. It's meant to be the solution to most social and economic problems and still often neglected by politicians. So what does Germany's most powerful minister for schooling and the president of the Kultusministerkonferenz, the national Conference of the Ministers of Education, have to say on this issue? Does Germany's federalism obstruct a good future for education or is it essential for exactly that?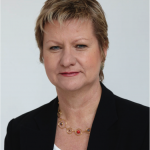 Sylvia Löhrmann (Minister of Schools and Education North-Rhine-Westphalia and President of the Conference of the Ministers of Education)
Sylvia Löhrmann has been the Debuty Minister-President and Minister of Schools and Education of the German state North-Rhine Westphalia since July 2010. In her political work, the former teacher emphasises equivalent opportunities in the system of education. She has been a member of the Alliance '90/The Greens since 1985.
"Europe – Federalism or Exit?"
In the aftermath of the financial and sovereign Debt Crisis, the Eurozone is experiencing a period of austerity, characterized by high unemployment and low growth rates. In the context of the current economic climate, some claim that countries should exit the Eurozone, such as Professor Bern Lucke. Others argue in favour of a stronger political union of the Eurozone, towards a federal state. Future scenarios of the Eurozone will be discussed by Dr. Martin Reitz, Professor Bernd Lucke, Professor Professor Clemens Fuest and Professor John Ryan.
Keynote speech
Time: 6.15pm, Location: Royal College of Surgeons, 35-43 Lincoln's Inn Fields, London WC2A 3PE

THE EVENT HAS SOLD OUT. A RETURNS QUEUE WILL BE IN OPERATION. PLEASE ARRIVE AT 6pm TO QUEUE.
Press tickets required, please contact Shynne Preissel at s.v.preissel@lse.ac.uk
Frank Mattern (McKinsey Firm Functional Leader)
Frank Mattern was born in Krefeld in 1961. He studied Economics at the University of Munster and the London School of Economics before doing an MBA at the University of Pennsylvania Wharton School. He started his career as consultant as early as 1990 and became Director in 1999. In January 2007 he became head of McKinsey Germany and since this year he is world wide head of Functional Practices.
Panel discussion
Time: 7.30pm, Location: Royal College of Surgeons, 35-43 Lincoln's Inn Fields, London WC2A 3PE
THE EVENT HAS SOLD OUT. A RETURNS QUEUE WILL BE IN OPERATION. PLEASE ARRIVE AT 6pm TO QUEUE.
Press tickets required, please contact Shynne Preissel at s.v.preissel@lse.ac.uk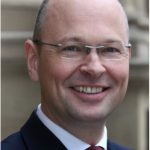 Dr. Martin Reitz – Keynote Speech (Managing Director Rothschild Germany)
Dr. Martin Reitz studied business administration and engineering at Technische Universita?t Darmstadt and acquired a doctoral degree in business studies. From 2001 to 2009 he worked at UBS, in its latest function as the Co-Head of Investment Banking in Germany. Since 2009 Dr. Martin Reitz is Managing Director at Rothschild Germany. He supervises the Global Financial Advisory departments in Germany, Austria and Switzerland and he is also a member of Rothschild's Global Management Committee.
Prof. Bernd Lucke (AfD party leader)
Prof. Dr. Bernd Lucke was born in Berlin in 1962. Between 1982 and 1984 he studied Economics, Philosophy and Modern History at the University of Bonn. After doing a graduate program at UC Berkeley he returned to Bonn where he got his Economics diploma. Since 1998 he is professor of Economics at the University of Hamburg. He was a long-time member of the Christian Democrats, however quit them in 2011 and founded the euro-critical party Alternative for Germany, also known as AfD, which he leads as one of three party speakers.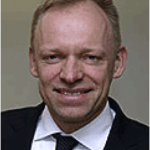 Prof. Clemens Fuest (Economic Advisor of the Ministry of Finance, Centre for European Economic Research ZEW)
Fuest studied economics at the Universities of Bochum and Mannheim. In 2001 he accepted a professorship of political economy at the University of Cologne. From 2008–2013 he was professor of business taxation and Research Director of the Oxford University Centre for Business Taxation. Since March 1, 2013, Clemens Fuest is President and Director of Science and Research of the Centre for European Economic Research (ZEW) in Mannheim. As ZEW President, he is also a professor of economics at the University of Mannheim. He has been a member of the Academic Advisory Board of the German Federal Ministry of Finance since 2003 and had been head of the board from 2007 to 2010. Main research topics of Clemens Fuest include international fiscal policy and public finance, notably with focus on the debt crisis in the Eurozone and the implications of globalisation and European integration for tax policy.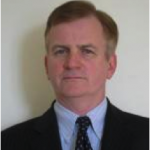 Prof. John Ryan (University of Cambridge)
Professor John Ryan is Research Associate at the Von Hügel Institute of St Edmund's College, University of Cambridge and Head of School at SCMS London, an international campus of SCMS Cochin, India. Professor John Ryan was a fellow at the London School of Economics and Political Science Centre for International Studies and the European Integration section of the German Institute for International and Security Affairs, Berlin, Germany. Professor Ryan has held senior administrative and academic positions at various business schools and policy institutes.
Professor Ryan works as a senior adviser for private and public sector organizations. Professor Ryan's current areas of research are: Eurozone Crisis, Global Currencies and Credit Rating Agencies.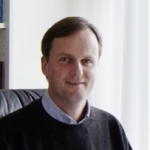 Chaired by: Konstantin von Hammerstein (SPIEGEL)
Konstantin von Hammerstein is a political writer for DER SPIEGEL, Germanys leading weekly news magazine. He was bureau chief in Berlin, editor of the national desk and a business reporter in Hamburg. Before he joined DER SPIEGEL in 1998 Hammerstein was an international reporter for German Public Radio (DeutschlandRadio) in Berlin. He worked as a correspondent for the network of German Public Radio Stations (ARD) in Washington and anchorman for the US-sponsored RIAS Berlin (Radio in the American Sector). Hammerstein received a MA in history, politics and philosophy from Freie Universität Berlin and is a graduate of German School of Journalism in Munich.
Wednesday, 5th February 2014
"Energiewende" – Energy Transition in Germany
Time: 10.30am, Location: LSE campus, Saw Swee Hock Student Centre, The Venue, No ticket required!
Energy – it was the key ingredient in the industrial revolution and still continues to define our economy and daily life. With the EU trying to move closer to an integrated policy to boost renewables and cut emissions, international competition arises from shale gas and fracking and the industry complains about high prices – action is needed. So what does Hannelore Kraft has to say, as her party has just recently taken-over the new super-ministry Economy and Energy on the Federal level? As one of the SPD's most influential figures, she will talk about her perspective on this global issue.
Hannelore Kraft (Minister-President of North-Rhine-Westphalia)
As a King's College London Alumni Hannelore Kraft is no stranger to London. Having risen fast through politics in North-Rhine-Westphalia, Germany's most populous state, she now serves as Minister-President and is one of the leading figures in the SPD. Leading the way as the first woman in her office, she continues to set trends in terms of economics, educational and energy policies to name just a few.
"Mergers & Acquisitions 2014: Status quo and Perspectives"
Time: 1.00pm, Location: LSE campus, Saw Swee Hock Student Centre, The Venue, No ticket required!
As 2013 saw some good momentum in the German market for mergers and acquisitions, this group of M&A experts discuss the outlook for 2014. Will a sustained recovery in the Euro area also lead to a surge in M&A activity or does the market remain fragile in the current economic climate? Dr. Wolfgang Fink (Goldman Sachs), Dr. Brigitte von Haacke (Partner Hering Schuppener Consulting), Dr. Maximilian Schiessl (Partner HengelerMueller) and Dietrich Becker (Partner Perella Weinberg Partners) will discuss these issues and also refer to other aspects such as the prospects for graduates who want to start their career in the M&A business.
Dr. Wolfgang Fink (Managing Director and Co-Head of Investment Banking – Russia Central & Eastern Europe Goldman Sachs)
Wolfgang Fink has been a Co-Head of Investment Banking For Russia Central and Eastern Europe of Goldman Sachs Group Inc., since July 11, 2006 and also serves as its Managing Director. Mr. Fink is a 13-year veteran of the New York-based investment bank, most recently coordinated banking deals for private equity firms.
Dr. Brigitte von Haacke (Partner Hering Schuppener Consulting)
Dr. Brigitte von Haacke is a Partner at HERING SCHUPPENER. Prior to this position, she worked as a journalist for Wirtschaftswoche (German Business Weekly) for 12 years, as the US correspondent and financial markets reporter in Frankfurt, amongst other roles. Brigitte is a graduate of the Cologne School of Journalism and studied economics at the University of Cologne, where she also completed her PhD thesis.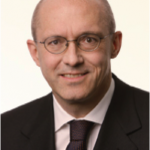 Dr. Maximilian Schiessl (Partner HengelerMueller)
Maximilan Schliessl was born in 1960. He obtained a doctorate-level degree in corporate law in Munich in 1985 and an LLM degree at Harvard Law School in 1986. Admitted to Bar 1986. He joined Hengeler Mueller in 1989 after practising in a New York law firm and is Partner since 1991. He is now one of Germany's leading lawyers; his areas of practise include M&A and corporate law.
Dietrich Becker (Partner Perella Weinberg Partners)
Dietrich Becker is a partner at Perella Weinberg Partners. He studied at Cologne University Law School and obtained a Masters in Business Administration from New York University Stern Graduate School of Business. From 1998 to 2006 he held the position of the Co-Head of Morgan Stanley's Global Industrial Group. In 2006 he joined Perella Weinberg Partners.
Chaired by: Aaron Kirchfeld (Bloomberg)
Having graduated in international studies and German from Portland State University Aaron Kirchfeld worked from 2002 to 2005 at the Frankfurter Allgemeine Zeitung-Institut where his articles were published in the International Herald Tribune. Since 2006 Aaron Kirchfeld is a Frankfurt-based Bloomberg News' finance journalist covering the German banking market. As the Team Leader for European Deals at Bloomberg News his expertise includes investment banking, with a strong focus on the M&A sector.
"Ethics and War"
Time: 3.30pm, Location: LSE campus, Clement House, CLM.202, No ticket required!
Ethics and War – isn't that an oxymoron? The question of ethical war has occupied scholars and politicians for centuries. But with current events in Afghanistan, Syria or Libya this question has to be asked. Can war be a justified means to achieve peace? And how should a war be 'designed' to achieve such a thing? How do different groups such as women and children fear in war-stricken regions? And is technology, such as drones, another game changer for this question?
Ulla Schmidt MdB (Vice President of the German Bundestag, SPD)
Ulla Schmidt was born in 1949 and studied psychology at the RWTH Aachen after which she taught at a local high school for children with disabilities. She entered the Social Democratic Party in 1983 and was first elected into the Bundestag in 1990. From 2001-2009 she was the Federal Minister for Health under Chancellor Schroeder and later Chancellor Merkel. Since 2010 she is a member of the Parliamentary Assembly of Nato, and since October 2013 she is Vice-President of the German Bundestag.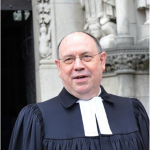 Dr. Nikolaus Schneider (President of the Council of the Evangelical Church in Germany EKD)
Nikolaus Schneider was born in 1947 as the son of a furnace worker in Duisburg. He studied protestant theology in Wuppertal, Göttingen and Münster and was ordained in November 1976. After stops in several church districts he was elected vice president of the protestant church in the Rhineland in 1997 and in 2003 president of the rhenish regional church. Since 2003 he is member of the EKD council and took over the role of chairman after Margot Käßmann stepped down in February 2010.
Chaired by: Prof. Peter Neumann (King's College London, Department of War Studies)
Peter Neumann is Professor of Security Studies at the War Studies Department at King's College London. He serves as Director of the International Centre for the Study of Radicalisation, which he founded in 2008. Prof. Neumann holds an MA in Political Science from the Free University in Berlin and a PhD in War Studies from King's College London.
"Germany's Future Prospects – The Attitude Matters!"
Time: 6.30pm, Location: LSE campus, East Building, EAS,E171, No ticket required!
Whilst the German economy managed to recover quickly from the effects of the financial and sovereign debt crisis, Carsten Kratz (Senior Partner and Managing Director Germany & Austria, BCG) argues that maintaining the Status Quo is not a sustainable course of action for the future. He will talk about steps Germany must undertake, such as new employment models and deregulation, to strengthen its economic position in an environment of increasing global competition.
Carsten Kratz (Senior Partner and Managing Director Germany & Austria BCG)
Carsten Kratz is the senior partner and managing director of the Boston Consulting Group. He studied engineering economics at Technische Universität Darmstadt. Since 1990 he is working for the Boston Consulting Group. Between 1999 and 2006 he was leading the group Technology, Media and Communications. Since 2006 he is on the management team focusing on the area of business development.
Thursday, 6th February 2014
"Entrepreneurship and Mittelstand: A Perspective"
Time: 1.30pm, Location: LSE campus, Saw Swee Hock Student Centre, The Venue, No ticket required!
When talking about economic innovation, nowadays one often thinks of mentioning the USA, India or China. It may surprise you, but in global comparison the country with the largest amount of medium sized global market leaders is Germany! One of the most successful ones is arguable Wolfgang Grupp, CEO of Trigema. Trigema is Germany's largest textile manufacturer exclusively focused on T-Shirts and Tennis wear. We look forward to an interesting talk on what makes Germany such an attractive location for "Mittelstand" firms, and what the future holds for them.
Wolfgang Grupp (CEO and Owner Trigema Inh. W. Grupp e.K.)
The trained economist took over the family textile business – Trigema – in 1969. In the following years he developed it into the largest German producer of T-shirts and tennis clothing. According to the Trigema boss the unusual corporate philosophy is the basis on his success, which namely focuses on the German business location and the domestic market. Grupp is a traditional Swabian businessman pleading for the "localization" in the recent public debate about Germany as a business location.
"Media and Whistleblower"
Time: 4.30pm, Location: Old Building, Staff Dining Room 5. Floor, No ticket required!
Through the activities of WikiLeaks, Bradley Manning and Edward Snowden, the notion of Whistleblowers and information leaks has become commonplace in national and international media. At the same time, whistleblowers and their information have become important sources of journalistic information & intelligence and have changed the way in which the media business functions. Thomas Roth, Prof. Edda Müller, Stefan Kornelius and Prof. Charlie Beckett will discuss what consequences whistleblowers can have on the international media landscape as well as international society.
Prof. Edda Müller (President Transparency International Germany)
Edda Müller is the Chair of Transparency International Deutschland e.V. She served as the president of the German Consumers' Organisation, Deputy Director of the European Environment Agency and Minister for Nature and Environment of the State of Schleswig-Holstein, among others. She studied Modern History and Political Science in Germany and France and holds a doctorate in Public Administration. She serves as honorary professor for Political Science at the German University of Administrative Sciences Speyer; and has published widely on environmental, climate and consumer policy and the political balance of interests in modern democracies.
Thomas Roth (Chief Anchor Tagesthemen, ARD)
Thomas Roth studied English and German literature in Heidelberg. After completing internships in the field of journalism, he started to work for ARD (German public broadcaster) as correspondent and studio manager in Johannesburg and afterwards in Moscow. In 2002, Thomas Roth became moderator and managing editor in the ARD studio in Berlin. Five years later he was again head of the ARD Studios Moscow. From December 2008 until 2013 he was head of the ARD studio in New York. Since August 5th, 2013 Roth is the moderator of the Tagesthemen, one of the most popular and respected news shows in German television.
Prof. Charlie Beckett (LSE Media and Communications, Director at POLIS)
Prof. Charlie Beckett is the Head of LSE's Media and Communications Department as well as director of the think-tank POLIS. Being a regular commentator on journalism and politics, as well as one of the country's leading academics in the area, his knowledge about 'Whistle-blower and Media' is immense. Previously, he has worked for media organizations such as ITN and BBC.
Stefan Kornelius (Chief Foreign Affairs Editor Süddeutsche Zeitung, Author of Angela Merkel's Biography)
As the foreign affairs editor at the leading newspaper Süddeutsche Zeitung and having won multiple prices, he is one of Germany's most influential journalists. He has previously served as a correspondent in in Bonn, Washington and Berlin as well as having worked for the BBC. His insight into German politics is immense given that he is the author of auto-biography of Angela Merkel.
Chaired by:Thomas Kausch (NDR/ARD)
Thomas Kausch was born 1963 in Werne. He studied politics, English and German language in Münster and worked for the dpa, WDR, ARD and ZDF and Sat. 1. He reported from New York City, Vienna and South-Eastern Europe as well as many areas of crisis in Africa, Asia and the Middle East. Kausch is also known for being Sat. 1 anchorman from 2004 to 2007. In 2010 he published the book "Dear Americans", critically evaluating the inner partition of the USA.
"New Media – Q&A with the Editor of BILD (ticket required)"
Time: 7.30pm, Location: Location: LSE campus, Clement House, CLM.302, Ticket required!
THE EVENT HAS SOLD OUT. A RETURNS QUEUE WILL BE IN OPERATION. PLEASE ARRIVE AT 7pm TO QUEUE.
Press tickets required, please contact Shynne Preissel at s.v.preissel@lse.ac.uk
The onset of new media sources, such as Online News, Social Networks, and the ever increasing mobility of electronics has fundamentally changed the media landscape. While new media sources are blooming, traditional newspapers find it hard to hand on to their clientele. Kai Diekman, Editor in Chief of BILD (one of Germany's largest newspapers, and the 6th largest newspaper worldwide) is looking forward to discuss with you the impact of new media on the media business, politics and society at large.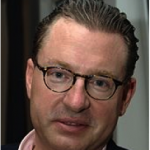 Kai Diekmann (Editor in Chief, BILD)
Kai Diekmann serves as Editor-in-Chief of BILD, Germany's largest newspaper and most influential tabloid with the sixth-largest circulation world-wide. Having worked for other media outlets such as Bunte both in Germany and abroad, he is one of Germany's most distinguished and experienced media experts. In 2012 he took a 'sabbatical' in order to spend time in the American Silicon Valley and study the world of start-ups and new media, an expertise he now puts to work at BILD.
Chaired by: Thomas Kausch (NDR/ARD)
Friday, 7th February 2014
"Losing its Competitive Edge? Germany as a Business Location"
Time: 12.00pm, Location: LSE campus, East Building, EAS,E171, No ticket required!
What does it take to stay competitive in an increasingly competitive global environment? The German economy is facing new challenges, ranging from the energy turnaround to the European sovereign debt crisis. Our guests Dr. Karl-Ludwig Kley (CEO, Merck) and Dr. Leonhard Birnbaum (Member of the Board, E.ON) will discuss ways how Germany can manage to maintain and strengthen its competitive position.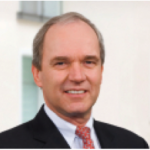 Dr. Karl-Ludwig Kley (CEO Merck)
Karl-Ludwig Kley has been Chairman of the Executive Board of Merck since April 2007. Before joining Merck, Karl-Ludwig Kley was a member of the Executive Board of Deutsche Lufthansa AG from 1998 to 2006. There he served as Chief Financial Officer. Karl-Ludwig Kley completed an industrial business apprenticeship at Siemens AG and then studied law at Ludwig-Maximilians University of Munich. He completed his practical training as a lawyer in Hamburg and Johannesburg and earned a doctorate in law (Dr. jur.) from the University of Munich in 1986.
Dr.-Ing. Leonhard Birnbaum (Member of the Board for Markets and Services, E.ON)
Dr.-Ing. Leonhard Birnbaum studied chemical engineering (Dipl.-Ing.) at Universität Karlsruhe and acquired his doctorate degree in 1996 (Dr.-Ing.). From 1996 to 2008 he worked at McKinsey & Company, where he proceeded to become a Senior Partner in 2006. In 2008, Dr.-Ing. Birnbaum moved to RWE AG, where he became the Chief Commercial Officer (CCO) from 2010 to 2013. Since 2013 he is a Member of the Board of Management at E.ON SE, supervising the functional areas of Markets and Services.
"A Perspective on Women in Leadership"
Time: 3.00pm, Location: LSE campus, Tower 1, TW1.G01, No ticket required!
Minister-President Malu Dreyer is one of the leading female politicians in Germany. Despite the current rise in equality in participation, women remain underrepresented in business, politics and other public spheres. So what can such an experienced leader report? Or does Germany need a 'change of culture' – changing role models and the attitude towards women, family and careers!
Malu Dreyer (Minister-President Rhineland-Palatinate)
Mary Louise Dreyer was born in Neustadt on the Wine Route in 1961. Due to her deep rooted Catholic faith "Malu" Dreyer first started studying theology. However, after a short time she changed her degree and studied law in Mainz. There she started her political career in the peace and women's movement. She worked as a research assistant at the University of Mainz and as a prosecutor before being elected Mayor of Bad Kreuznach in 1995. In 2002 she was appointed Labour Minister of State, Social Affairs, Health and Family. Since 2005 Malu Dreyer is also chairman of the SPD in Trier and since 2013 Prime Minister of the State Rehinland-Palatinate.
"Quo vadis Kulturnation? Wohin geht's mit Deutschland?"
Time: 6.30pm, Location: LSE campus, Clement House, CLM.202, No ticket required!
We are the generation Y! But what exactly is generation Y at closer inspection? What are our goals in life? What matters to us? How do we see our past, what do we want our future to be like? And more importantly, we are at the forefront of society! So is society becoming more generation Y? Attend our lively discussion to find answers to these and many more questions regarding the significance of cultural trends, shifts and development of today!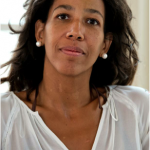 Jennifer Teege (Author)
Jennifer Teege is a German writer and daughter of a Nigerian and the German daughter of Amon Goeth, the infamous commandant of the Plaszow concentration camp outside Krakow in today's Poland. She grew up in an orphanage, and under foster care, until she was eventually adopted by a family in Munich. After living and studying in Israel for four years, she started to work as a copywriter in advertising in Hamburg. After having discovered her family's past, she published a book with the chilling title "Amon: My Grandfather Would Have Shot Me", in which she recounts her dark family secret and the extraordinary story of how her own life became enmeshed with one of history's grimmest chapters.
Peter Craven (News Presenter, Deutsche Welle)
Peter Craven is one of the main news presenters at Deutsche Welle. He is a British-born political science graduate and has been living in Germany for well over two decades. Peter has reported on both soft and hard news stories from Germany during that time, working mainly for DW – but also for a range of other international broadcasters. He's covered everything from the fall of the Berlin Wall to the state of German soccer.
The 2014 German Symposium After-Party
Time: 8.00pm – open end!, Location: Bierschenke (Essex St, London WC2R 3JF)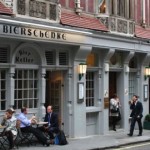 Join the Committee and our many guests at the official German Symposium After-Party at the Bierschenke, Essex St, London WC2R 3JF from 8.00pm until late. We are looking forward to meeting you over some drinks and snacks!
Facebook event:http://on.fb.me/1i2ihVB
Contact:
LSE SU German Society
London School of Economics and Political Science
Houghton Street
London, WC2A 2AE
United Kingdom
pr@german-society.co.uk